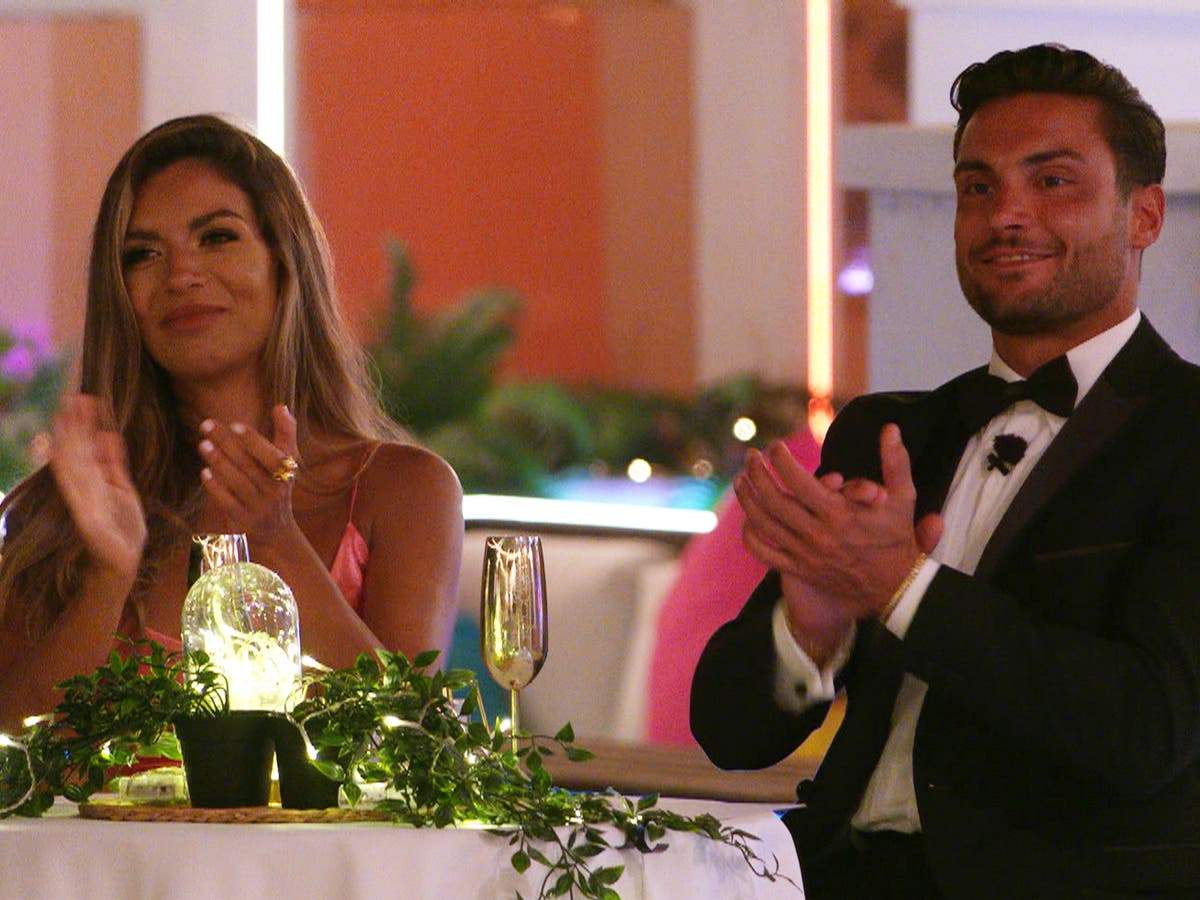 Davide and Ekin-Su announced as Love Island winners 2022
After eight weeks, plenty of grafting, lots of snogging – and even a little bit of crawling – the 2022 series of Love Island has drawn to a close.
Sunday night's episode (31 July) saw Paige and Adam dumped from the villa ahead of the final after being voted least compatible by their fellow islanders and the public.
On Monday night (1 August), it was announced that Andrew and Tasha came in fourth place, and Dami and Indiyah came third, meaning the last two couples battling it out to bag the £50,000 prize were Davide and Ekin-Su, and Luca and Gemma.
After perhaps the longest dramatic pause in the history of reality TV, Davide and Ekin-Su were announced as the 2022 champions, taking the throne from last year's winners, Millie and Liam.
Davide and Ekin-Su were the bookies' favourites to win this series. The pair's best moments over the past couple of months have included Davide's unconventional approach to the baby challenge, their brief separation when Ekin-Su crawled along the terrace for a covert kiss with Jay, and Davide choosing Ekin-Su's banana pancakes as his favourite (take that Nathalia!).
Take a look back at the series highlights here. We also have a ranking of every Love Island series here and a round-up of all the previous winners here.
Read on for the biggest talking points from the final…
Ekinde's love
The Italian stallion and the Turkish delight were by far the favourites to win this series and, in the final, their declarations to each other did not disappoint. "The first evening I entered the villa, I saw your face, and the spark was instant," Ekin-Su told Davide. "Its been a hell of a ride for us, but things don't come easy… Rome wasn't built in a day and neither were we." Davide told Ekin-Su: "It seems like we've known each other forever… when two souls are destined to be together they cannot escape each other… We have a world to enjoy together and I'm so excited about what the future holds for us." Iconic.
Tasha's superpower
Tasha uses a cochlear implant, having been born deaf and receiving her implant at the age of five. Throughout the series, she's talked about how her deafness is "not a disability" but "a superpower". When Andrew mentioned this was part of the reason he fell in love with her, it was simply too much to handle. Here's the moment again…
Luca's tears
Luca was in bits as he read his declaration to Gemma. It hasn't been plain sailing for the pair on the series, with lots of bickering and stubborness along the way. Gemma managed to hold it together in her declaration, but Luca couldn't keep back the tears. Apparently he has a whole day planned out for when he meets her family after they leave the villa – it's all in a bid to get their seal of approval so he and Gemma can finally become official.
Dami's shaking hands
Dami's not the overtly emotional type, so it was quite something to see his hands quivering as he told Indiyah how much she means to him. Another absolute highlight from these two in the final (even though it was a flashback) was the replay of Indiyah playing recorder at the talent show. A moment that will go down in Love Island history.